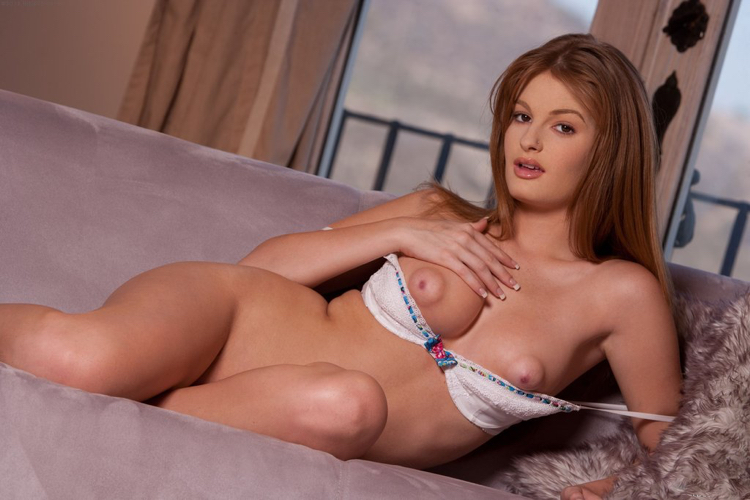 The area of erotic entertainment in Las Vegas is a flourishing facet of the city's thriving tourism industry. Allure Las Vegas Escorts prides itself on providing an upper tier of adult diversions by partnering with women committed to furnishing amazing experiences for gentlemen who seek perfect tens in looks and character. If you are seeking a job as an upscale escort in Vegas, and you exemplify admirable refinement in a sexy package, we would love the opportunity to detail our strategy for propelling your career into an esteemed echelon with little required on your part.
Ease of Career Development
Once you have decided escorting is a career path suitable to your personality, your first course of action is deciding to either apply to an agency or commence work as a freelance entertainer. Choosing the latter means all marketing costs and responsibilities fall on your shoulders from day one. Heavy competition means your online presence and other forms of marketing must be top-tier in order to make you competitive. This includes maintaining and regularly updating a user-friendly website. When you align with an entity such as Allure Las Vegas Escorts, advertising is handled for you, leaving time to focus on what you do best, which is spoiling our clients and approaching appointments with vigor.
Las Vegas escorts we refer are remarkable women, leading dynamic lives. Some are students, others have mainstream careers. Some have been employed as strippers in Vegas, and, for many, escorting was their first foray into an adult line of work. They set their hours of availability and do not concern themselves with the business end of the entertainment industry, because that is where we excel. Together, we keep our clients satisfied by making your life easier, opening you up to being a more well-rounded woman who isn't suffering burn-out from wearing multiple hats while trying to earn a handsome living.
Your Security Matters
Assuming business management and clerical duties are demands you do not regard as daunting, another, more vital, consideration before establishing yourself as an independent escort in Las Vegas, is your safety. The foremost asset to joining forces with an agency is that you are best protected against unscrupulous conduct. Gentlemen with criminal intent bypass agency escorts for obvious reasons. In the event there is an exception to this rule, we know where you are and when to expect you to complete your date. You will never find yourself in a location without the added peace of mind of us being privy to your whereabouts.
If you decide to proceed independently, you must tailor a viable plan for your well-being in every instance. This is a factor we cannot stress enough. Security measures are essential, and agency affiliation lessens the personal burden to a large degree. A third party must know where and when you are meeting anyone. Unlawful behavior is not the only negative minimized when one works with a service. Time-wasters are a common disadvantage and are not the norm among our refined clientele, making our talents' schedules more productive and profitable. For more information about how we safeguard against the pitfalls, call 1-702-957-1919 to discuss the virtues of affiliating yourself with a well-rated Vegas escort service.
Unite with a Positive Team
Women in possession of the optimal attributes for being a prolific adult entertainer have more fun when surrounded by a team of women who share ideas and support one another with positivity. Like conventional employees, erotic entertainment professionals appreciate the camaraderie associated with being surrounded by like-minded individuals. Allure Las Vegas Escorts sees to it that our acclaimed companions advance their careers in a promising direction and enrich themselves in the process. Inborn extroverts thrive in positions requiring a sociable demeanor, making Vegas escort jobs a natural choice for inherently outgoing individuals.
Allure Las Vegas Escorts ensures you have gone through the right channels to be a licensed outcall entertainer in Las Vegas. Knowing what credentials are mandatory and what is legally permissible is key to being successful and avoiding legal hardships. Worthwhile agencies do what is necessary to make their team prosperous and to maintain an excellent standing within this highly competitive field. Before going solo, discover what we have available for the right kind of woman with a willingness to represent our good name with the sophistication our revered repeat patrons have come to expect.
Hiring Requirements for Escorts in Las Vegas
Outside of the requisite license for working as an outcall entertainer in Las Vegas, our personal expectations include a genuine appreciation for the sensual needs of males and a distinct zest for making encounters magnificent. Women of all ethnicities and demographics are invited to inquire about our employment practices. Age and body type are inconsequential, as some of our highest-rated ladies are our mature Vegas escorts and BBW beauties. Friendliness, sexiness and ingenuity are must-haves; the rest can be developed, no matter where you land on the scale of related experience. Some excel in specialized genres such as BDSM, while others enjoy the intimacy of a GFE in Vegas the most.
Illustrious LV escorts profiled here attest to the great benefits of a Vegas escort service handling the business and security particulars of such a lucrative profession. Allow Allure Las Vegas Escorts to enhance your earnest effort to become an eminent companion for an upper-class category of clients. Call 1-702-957-1919, or use our contact form to schedule a meeting to learn more about our ability to set you up for success.